Message from CEO
Welcome to Hanil Electronics
Established in 1986, Hanil Electronics has a proven track record of providing reliable and cost effective electronic components manufacturing services & has contributed as a contract manufacturing provider with exceptional experience and reputataion.
Based on the quality management & environment friendly policies, Hanil Electronics has been developing together with the Korean electric and electronics industry with a strong conviction that a company trusted by customers must succeed.
The electronics industry in the 21st century is a venue for unlimited competiton that does not know borders and nationalities. As new technologies emerge every day, only the best company that continuously reinvents itself with the consistent research and development can survive in this fierce competition. Also, along with the advancement of civilization, preserving natural environment is becoming oneof the most important missions for the companies in this field. To respond with this, Hanil Electronics is preparing itself for another take-off based on the solid technological power that has been accumulated for the past 20 years and the customer confidence.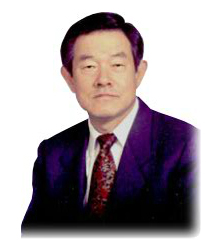 We will advance the new future of the environmentally friendly electronics industry with a sense of responsibility as a corporate citizen and enterprising mindset.
Once again, we wholeheartedly thank you for your active support and attention to the company and pledge to do our best as your best partner growing with the success of customers.
Hanil Electronics Co., Ltd.
Chairman & CEO
Yoon-kyong, Kim